Safeway Transport began operations in 1987 in southeast Michigan. In the following years, our company expanded services and we expanded our fleet of equipment vehicles and personnel. We service large industrial complexes, stamping plants, commercial businesses, apartment complexes, hospitals, city maintenance, parking structures, and many more!
And if it's hazardous waste you need removed and disposed, we are experienced and licensed to do that; just as we are experienced and licensed to remove non-hazardous waste.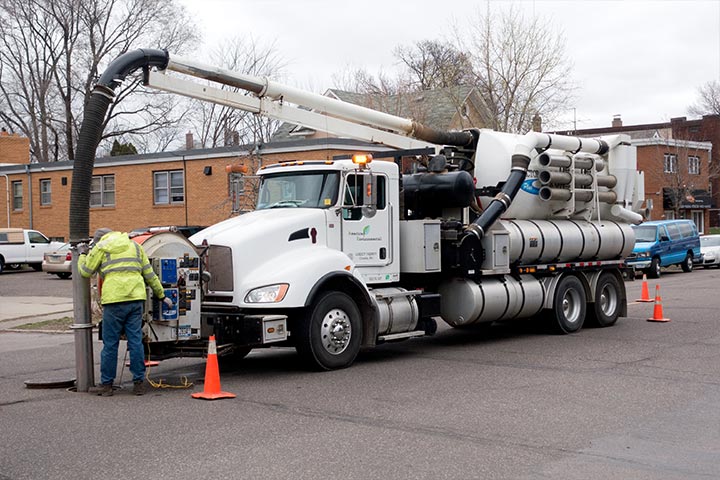 Services
When having waste removed, recycled or disposed of, it is important to hire a professional team that listens to you and is able to follow through with your instructions. We offer a free on-site visit to assess your project, listen to your concerns, make suggestions to reduce cost and improve results. The consultation is valuable and there is no cost to have us out for a visit. Safeway Transport offers a variety of services to both commercial and industrial clients. For the convenience of our customers, we provide:
Equipped to Handle Your Waste Removal
Our state-of-the-art equipment and our professional staff can assist your company with all of its waste disposal needs. With their 50 years of accumulated experience, our team is prepared and accomplished. We have specialized vehicles for every type of job: vacuum/oil trucks, vactor/jetter trucks, semi-box truck and water blasters.
Get a Free Quote Now
Phil Rye, President
Industrial Services, Inc

I have used Safeway's services for years, waste coolant removal, sewer jetting, vactor truck on-site... thoroughly professional and expert in their work...pricing has always been fair and I contibue to use them

Jagdeep Singh, Owner
Owner

We have used Safeway Transport for the past six years; trench cleaning, catch-basin cleaning and liquid waste removal, removal of waste coolant from our tank...work is expertly done and timely, price is fair

Contact Us
Please contact us for a free estimate or if you have any questions.
Address
27980 Northline Rd. Romulus, MI 48174